The Psych Lab
A design jam for mental health among young people.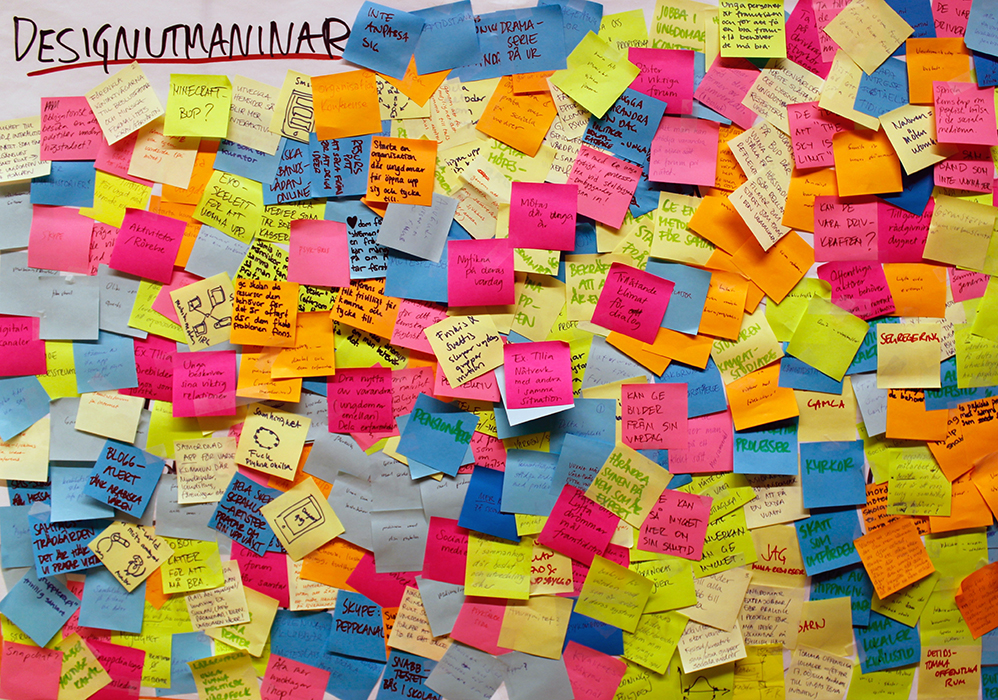 Background
Mental illness among young people is increasing alarmingly quickly and many feel they are not receiving the help they need from the healthcare services. It is one of the great challenges of modern society. To break that trend, we need to think anew, see everyone in society as a resource, and base our efforts on young people's commitment, ideas and solutions.
The efforts of society often focus on young people's need for help and not on how young people can act as resources to help others.
Goal
The goal of the Psych Lab was to create a new meeting format/demonstrator between young people and non-profit and professional actors working with young people's mental health, to co-create new concepts for a more mentally sustainable society where young people improve their mental well-being instead of the other way around.
The insights and results of the project can also be used in processes and projects that are already up and running.
Implementation
On 2–3 December, 2015, the Psych Lab was held as a 'design jam' with 25 people who, based on their own experience, co-created new concepts to improve mental health. The Psych Lab was held in conjunction with the Service Convention Sweden conference with about 200 participants. They were given the opportunity to take part in the Psych Lab to be inspired by and be able to spread knowledge about how design can contribute to innovation in society's welfare services.
Result
Around 100 people were involved in the Psych Lab during two days. Several prototypes were developed based on the idea that young people want to be regarded as resources who can and want to help other young people.
A few comments from the participants:
'We've been so friendly and nice to each other during these two days. I've been a little scared of interacting with adults. But now I have new hope that we can create something good together.'
'I want to be more open about my mental illness.'
'These days have given me strength to not get stuck in a narrow professional role.'
'We need to do this more often, including those concerned in the development.'
'We have to dare to talk about mental illness, but above all listen.'
Links
Report Psych Lab (in Swedish)