The Issue of Hospital Beds
As part of a larger development project regarding hospital beds, service designers have been invited to help capture experiences and viewpoints of patients and staff.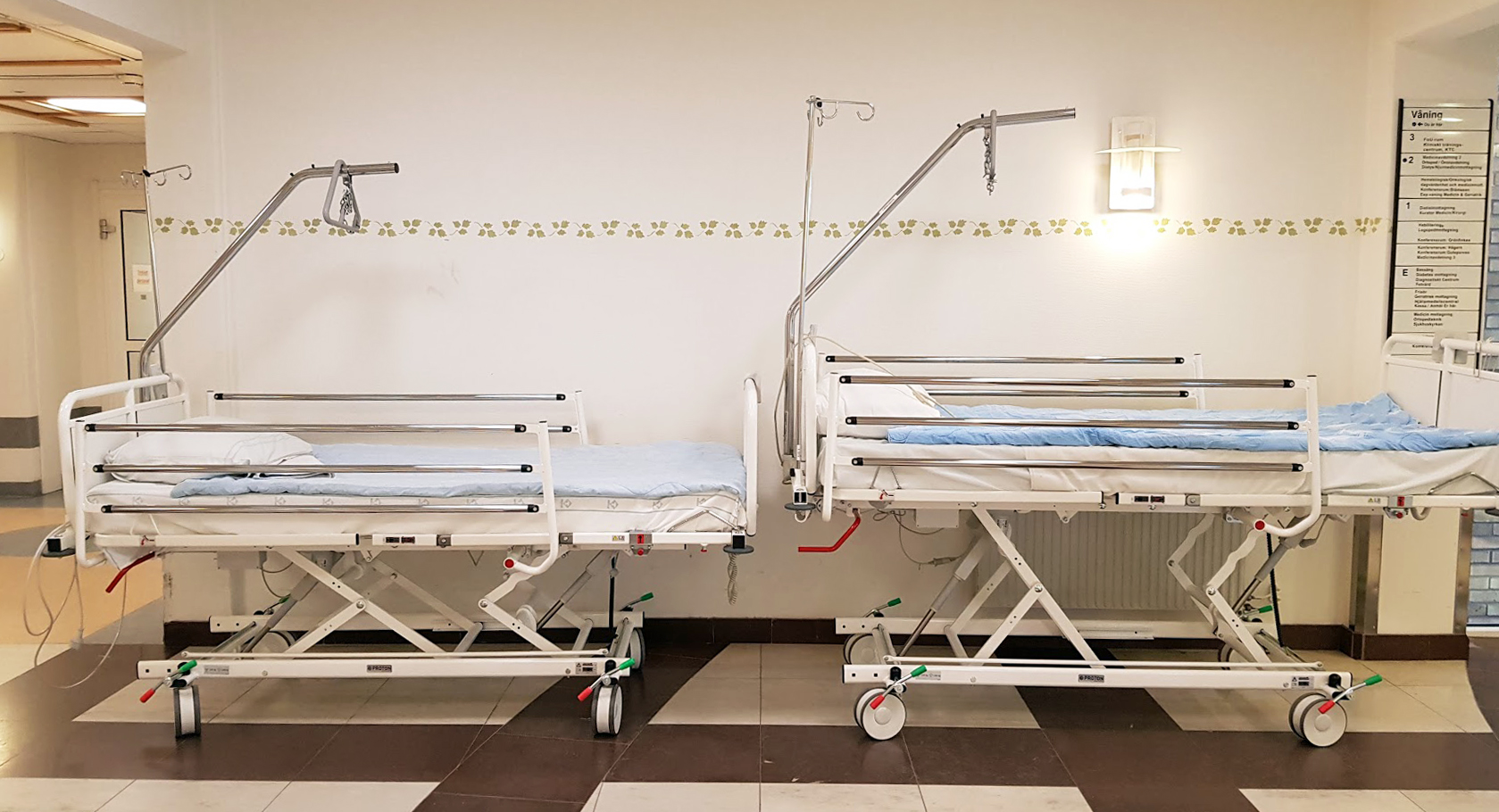 Background
Overcrowding and relocations are a problem in all of Sweden. In order to resolve the problem, Region Västernorrland is running a project to review the work procedures regarding hospital beds in the county. The steering group sees the importance of taking the views of staff and patients into account, and as part of the project they have therefore invited service designers from Experio Lab to help them capture the users' care experiences.
'Suddenly, there is a person standing by your bed who is going to transport you somewhere. Then they just leave you and walk away. It would have been nice to know when something is going to happen.'
Goal
The goal with the large hospital bed project is to ensure a new, efficient and patient-safe work procedure to coordinate hospital beds and organise the flow of patients in accordance with good quality medical practice. The goal is also to get supervisors, staff and patients involved and committed. The aim of involving users and observing what is happening in the care services is to understand the patients and staff and find development areas that matter to them.
'If they say that there's a shortage of staff, why do I have to fill out the same thing twice? Let me do my job and let someone else take care of the administration.'
Implementation
Five different units within the specialist care have shown interest in the project and opened their doors to us. They have created prerequisites that enable us to study the units and interview the people who are part of them. Experio Lab is making regular visits to these units to find out what is important to patients and staff and to find patterns and recurring points of view regarding the way the care services work.
'We have beds but there's a lack of equipment and staff.'
Expected results
The hope is to discover areas that need to be improved and that the factors identified can help clarify which work procedure adds value. The project wants to involve patients in order to broaden perspectives and to listen to their experiences for future solutions. We hope to be able to identify what creates value for patients and staff in Västernorrland.
'Before, we would go to the hospital, now we make calls to see where we can go. The way the routing works is so-so.'