SOL-sidan – Support Quality of Life
Helping people to maintain their health and quality of life.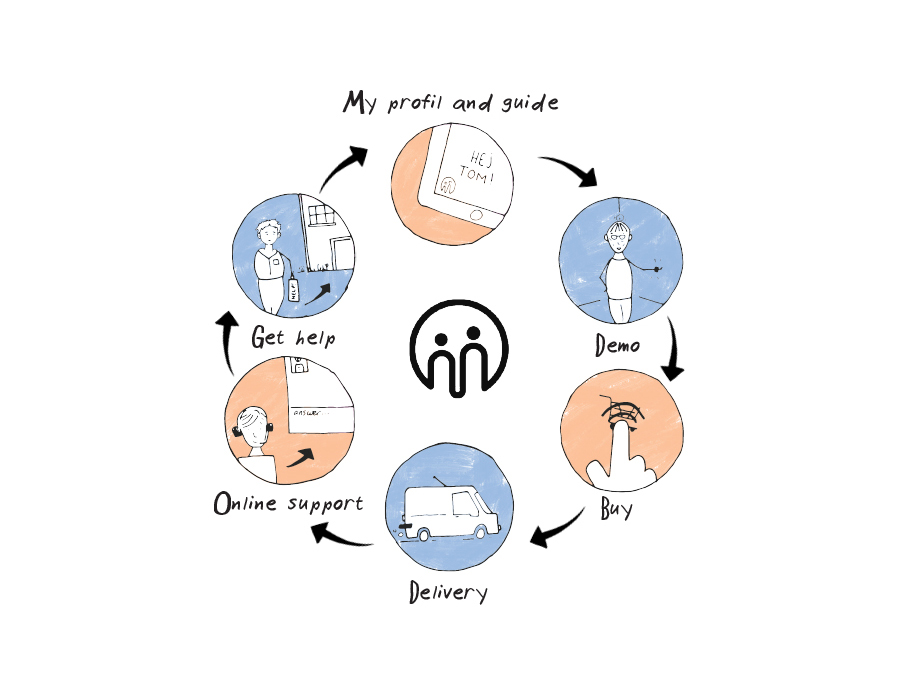 Background
The number of older people is increasing, which means that more people will need care in the future. Welfare services and digital technology can improve quality of life for people by providing increased safety, security and social interaction and by increasing their capacity for independence.
What if…
…there was a place where I could receive help to be independent when I start to lose my functions and abilities…where the municipalities at the same time could be given greater opportunities to help those who need it the most…and where volunteers could contribute by supporting those who need it…and companies had a way to reach customers with their welfare products and services?
Welcome to SOL-sidan!
SOL-sidan is a prototype for a digital platform with services that help people in need of welfare technology, aid, social services and social interaction.
Goal
People with needs are given the opportunity to continue being independent and maintaining their quality of life.
Users get an overall picture of the selection of welfare services based on individual needs.
Family members get an overview of opportunities for help and support so that they can provide better support based on the user's needs and condition.
Citizens are given an opportunity to be more active in supporting each other and participating in the development of services that create a good quality of life.
People in need of help and support are given greater opportunities to receive help from voluntary organisations and volunteers.
Implementation
The work to develop the service is user-driven and conducted with the support of service design methodology. Users, family members, employees from the healthcare services and companies participate in the process of defining needs and creating the content of the service.
The ambition is to create the service on national e-health platforms in Sweden and Norway.
Links
More information about the SOL Project (in Norwegian)
PPT presentation SOL-sidan (in Swedish)
Cartoon magazine SOL-sidan (in Swedish)