Onskin
The future of 3D-printed wound dressing is green.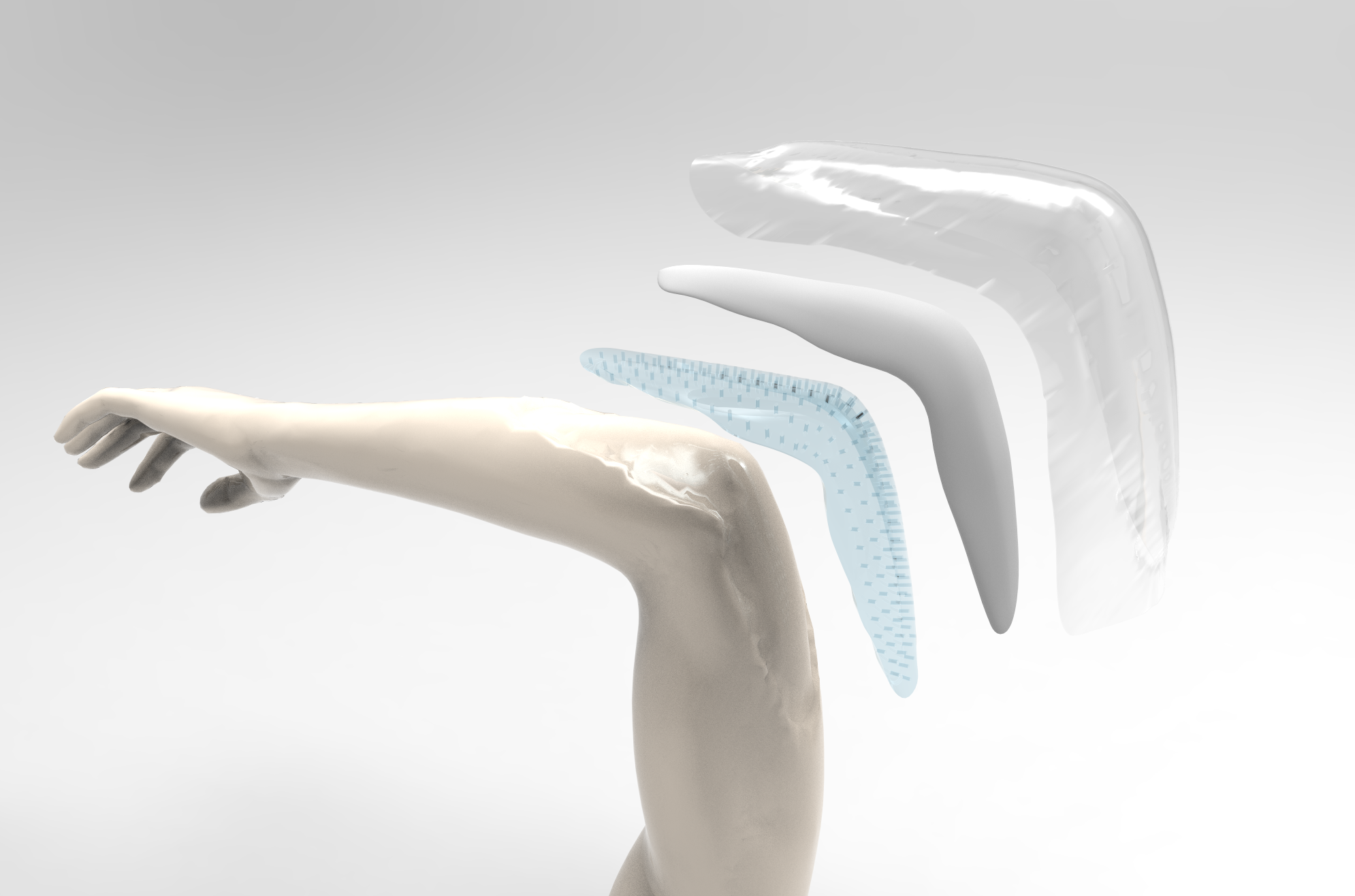 Background
Onskin is a collaboration project between healthcare, academic researchers and companies that came about through a conversation between a plastic surgeon at Sahlgrenska University Hospital and a professor in biochemistry from Chalmers University of Technology, who discussed the possibilities of creating 3D-bioprinted wound dressings made of nanocellulose, a material that is biocompatible with the human body. Wounds that are difficult to heal account for high costs in healthcare and lead to a great deal of suffering for the patient.
Goal
To map the needs in relation to wound healing following skin grafts and, based on this, create a prototype of wound dressing made from nanocellulose.
Implementation
The project started with a needs study where clinical observations as well as interviews with staff and patients were conducted to identify the patients' needs with regard to wound healing and everyday life. The study went on for six months and resulted in a requirement specification, followed by idea generation and concept development. After that, it was time to hand over the requirement specification as well as illustrated concepts to university students studying materials, materials chemistry and product development, for development of the presented concept. Service designers and service users were there along the way to ensure that the identified needs were met.
Result
The project is still active and has along the way led to results and valuable experiences.
A promising concept consisting of four parts that can be 3D-printed according to the shape and need of a specific wound is under development.
A broad approach during the needs study meant that further basic needs for improved wound healing emerged, for example, greater ability to make the right diagnosis at an early stage. This was developed further in other contexts.
The development phase of the concept went well, thanks to the variety of expertise within the group – from technology experts to service designers and service users.
Links
Read Bioinnovation's article about the project https://www.bioinnovation.se/nyheter/onskin-skapar-skraddarsydda-forband-med-3d-printad-nanocellulosa-2/