Before, During and After Pregnancy and Delivery
A collaborative project in Region Västra Götaland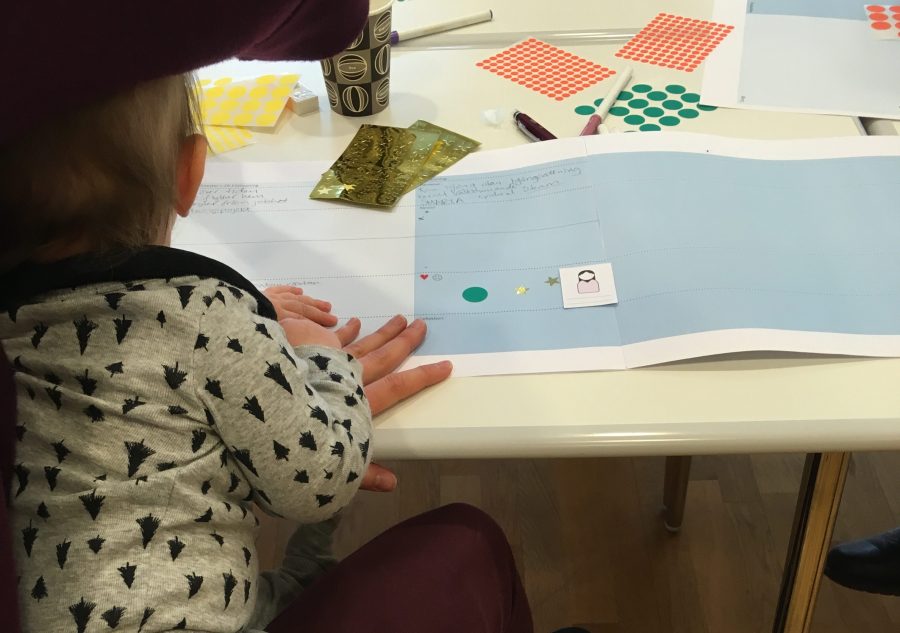 Background
Although Swedish healthcare largely shows good medical results regarding pregnancy and delivery, there is a need to better meet different women's needs and prerequisites. Through service design, we address the needs and driving forces among those using healthcare services. In this case, women during and after pregnancy, their partners and healthcare staff.
Goal
A good care experience before, during and after pregnancy and delivery. Greater participation, collaboration with patients and healthcare staff.
Implementation
During the start of 2018, many people who recently became parents shared their experiences with the service design team. This has taken place through workshops, interviews, observations and other types of meetings. As a complement to our data collection and as a way to test materials, three women are followed during their pregnancies. They are offered the use of a basic diary to log their thoughts, feelings and experiences during pregnancy. In order to be able to create and deliver better care experiences, it is also important to include the perspective of healthcare staff. Therefore, midwives from the maternity centre and the maternity ward have been shadowed as well as offered the chance to share their thoughts during workshops and interviews. During the autumn, work will be based on the identified development needs and will take place where there is an interest in testing service design methodology to develop new ways to meet these needs. The service design team will assist with methodological knowledge, however, the interest and process must be rooted with those involved. Development takes place together with patients, colleagues and the service design team.
Lessons learned
Working with service design in the healthcare process during and after pregnancy and childbirth is an opportunity to allow everyone's voices and ideas to be heard and ultimately to find ways with which both the healthcare organisation, the employees and the patients feel safe and proud. At the same time, it is often a challenging way of working, with regard to how the organisation is structured and operates today.