Training for Patients and Their Families
A feedback model for better mutual learning between patients, family members and healthcare.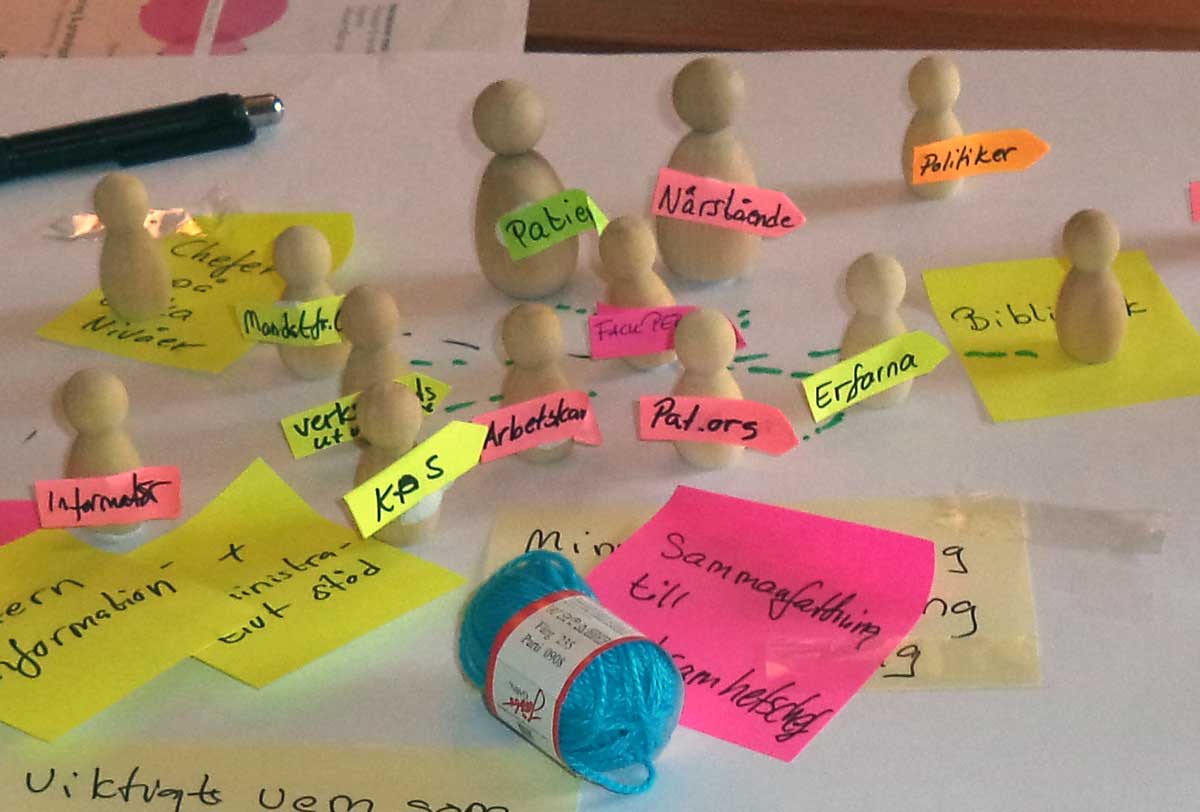 Background
Training programmes for patients and family members provide patients with knowledge that will help them master their lives. The programmes are also aimed at promoting mutual learning between patients, family members and healthcare staff. Today, there is no model for utilising patients' and family members' experiences and knowledge and reconnecting this with care services.
Goal
The goal of the project was to create a model that will enable healthcare staff to capture and understand patients' knowledge and experiences, and to turn this into concrete improvements in the care process that will benefit the patients.
Implementation
In 2014, the Patient and Citizen Service together with the Disability Rights Federation in Värmland and Experio Lab carried out a project to create a feedback model. During four workshops, the participants, consisting of patients, family members, conversation leaders, healthcare staff and librarians were brought together to develop better feedback solutions for care services. Between the workshops, the work group, consisting of service designers from Experio Lab and staff from the Patient and Citizen Service, conducted research in the field and utilised and refined the ideas and proposals that resulted from the workshops.
Result
The project resulted in an idea for a feedback model. In the project report, this is presented as an updated version of the existing training programme for patients and their families, which now also contains a new function that will enable better feedback to care services.
Links
Training for patients and their families – Feedback model (1,1 MB)(in Swedish)