The Test Tube Trip
Improving patient safety by reducing errors in the sampling process.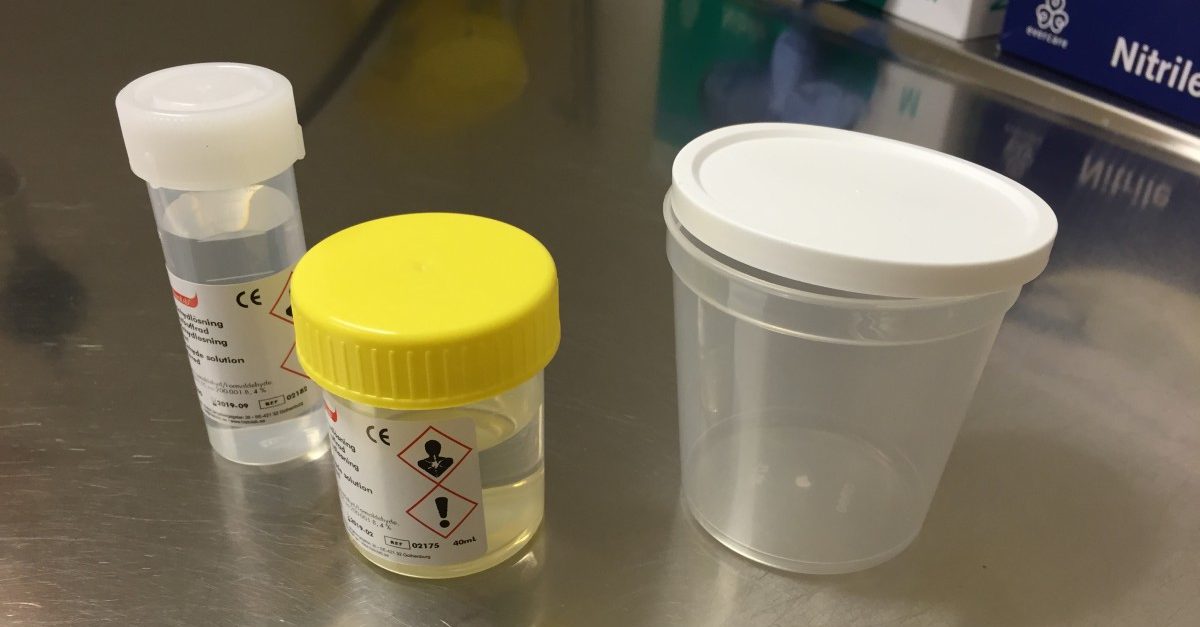 Background
Errors made in the preanalytical phase of blood and tissue sampling cost time and money and jeopardise patient safety. Efforts to reduce errors in the preanalytical phase are constantly ongoing. Nevertheless, it is difficult to reduce the number of errors.
The Test Tube Trip project was initiated by the Chief Medical Officer together with the Head of the Division of Diagnostics with the purpose of trying new ways to improve patient safety and reduce costs. The starting point of the project has been to apply a staff perspective on sampling.
Goal
The goal is to develop, test and implement new or improved models for sampling in order to increase patient safety and reduce costs by minimising the number of errors in the process.
Implementation
By involving staff from both client operations and laboratory medical operations, a common understanding of the sampling process was created. We used design methods to 'experience' the test tube trip. This provided new insights and discoveries about why things go wrong. The insights then formed the basis for jointly created improvement measures – 'prototypes' – with the aim of reducing the number of preanalytical errors and thus improving patient safety and reducing waste of resources.
Result
The project has resulted in a number of ideas that formed the basis of three different prototypes to be tested in real-life operations in 2016.
The first prototype involved creating a group of staff that encompasses all of the county council to generate common knowledge about sampling. Work has resulted in a customised training programme in vein sampling. The training has been tested on everyone who works at the accident and emergency department in Karlstad. Statistics have shown that the proportion of certain preanalytical errors has been reduced by 75 percent after the training.
The second prototype concerns quality assurance of cell and tissue sampling in the form of a workshop where each unit creates a checklist. During the workshop, the participants go through the activities that are carried out during the sampling process. The checklists will be created using a 'sampling relay'. Each team will invite a person from another team to exchange knowledge, create a common way of working and then pass on the checklist to the next team that will add to the list.
A third prototype is about spreading knowledge and promoting the importance of reducing errors in the vein sampling process. This will be done with the help of a film that will be set in both a hospital environment and at an airport. A pilot will meet a nurse in different environments where we will compare patient safety with aviation safety.
Links
Download The Test Tube Tripas pdf (in Swedish).