The Best Municipal Centre in Sweden
Oxelösund Municipality develops solutions together with their citizens to create the best municipal centre in Sweden.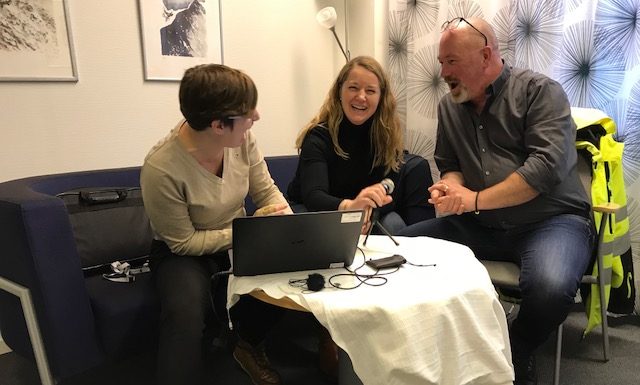 Background
Oxelösund Municipality opened a new municipal centre with the aim of giving citizens a way into the activities and services of the municipality. The goal was to be able to offer advice and answer citizens' questions. Two years after the opening, they decided to look at what the citizens thought about the municipal centre.
Goal
The goal of the project was to create the best municipal centre in Sweden with the help of the citizens.
Implementation
The project followed the process of the initiative Förändra radikalt (Radical Change)to involve the citizens of Oxelösund in the development of joint solutions. They used several different methods such as in-depth interviews, user journeys and surveys to find out how the citizens perceived the municipal centre and what their needs were.
Result
They concluded that the citizens who had been in contact with the municipal centre were very satisfied with the service they had received. Unfortunately, very few people knew about the centre. They therefore chose to focus on making it more visible. To create new means of contact for the citizens, they created the solution Kommuncenterpodden (The municipal centre podcast). In the podcast, the municipal centre answers frequently asked questions along with experts. The goal is for the podcast to be light-hearted and each episode is based on questions that the municipal centre receives and has a clear theme: e.g. snow removal, building permits or foods. To spice up the episodes, they also discuss common stereotypes with the experts, for example, hunters involved in municipal protective hunting have been asked how many flannel shirts they own, and a person working in snow removal was asked whether he left heaps of snow in front of the houses of people he bore grudges against.
The podcast has given the municipal centre a new source to refer to when citizens have questions regarding something that has been discussed in one of the episodes. The podcast has not only made the municipal centre more well-known among the citizens, but also within the municipality's organisation, where more employees are now aware of the activities of the centre. Internal added value is also created through a closer relationship between municipal service staff and the staff of the municipal centre as a result of the podcast.
The most popular episode of Kommuncenterpodden has over 200 downloads.
Links
You can find podcast here https://soundcloud.com/kommuncenterpodden