My Heart
A project about motivating people to a better life after a heart attack.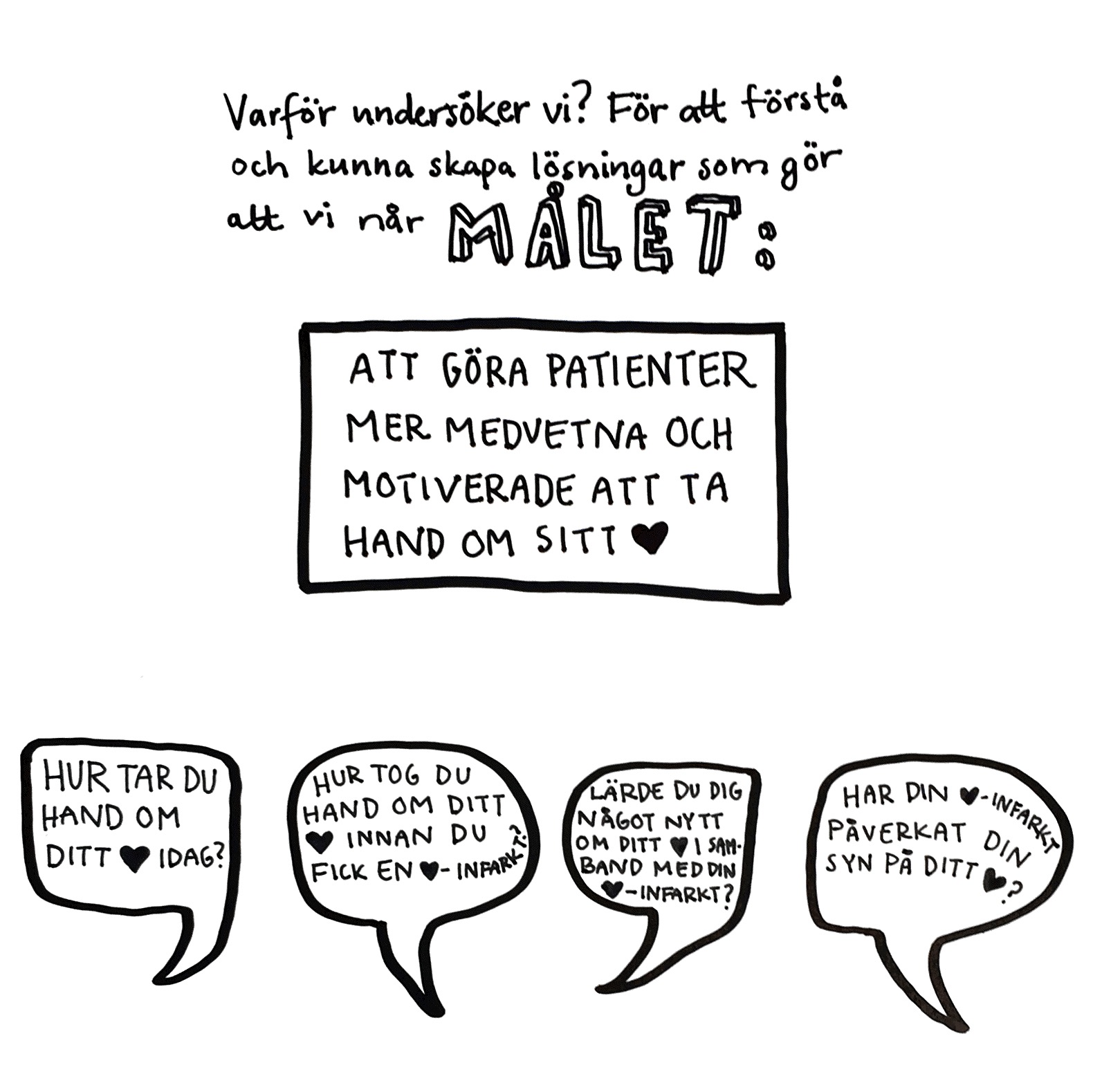 Background
The cardiac and emergency medical clinic at the Central Hospital in Karlstad continuously measures patients' well-being after a heart attack. Measurements made some time after the heart attack show that levels of well-being and medical status have declined among the patients. Studies of heart attacks show that 70% of those affected do not realise that they have a chronic condition that requires lifestyle changes so as not to suffer from new ailments or, in the worst case, premature death.
Goal
The vision of the project is to create better conditions for the healthcare services to raise awareness and motivate patients to take care of their hearts, in order to have better results when measuring their well-being, fewer recurrent heart patients and fewer fatal heart attacks following a previous attack.
Implementation
The project is in the process of implementation and, so far, a design study with 15 patients and 15 employees has been carried out. The main method has been interviews with patients and staff from different occupational categories. Two workshops have been held to synthesise and discuss insights and challenges. Work has included the use of knowledge about segmentation from the Swedish Association of Local Authorities and Regions (Flippen). A small idea-generation session has been held and what now remains is to anchor ideas with the staff group in order to be able to create concepts and prototypes to start testing on patients.
Result
The most prominent insight mainly concerns communication and how communication with patients needs to be more individualised based on patients' needs and position in their crisis curve. The solutions for new methods of communication that emerge during idea generation are very much about giving patients a choice to be able receive information when they are ready for it rather than when the healthcare services are able to provide it.