DORIS – Design Optimised Travel in Healthcare
Creating more efficient journeys to receive medical treatment based on the individual's experience.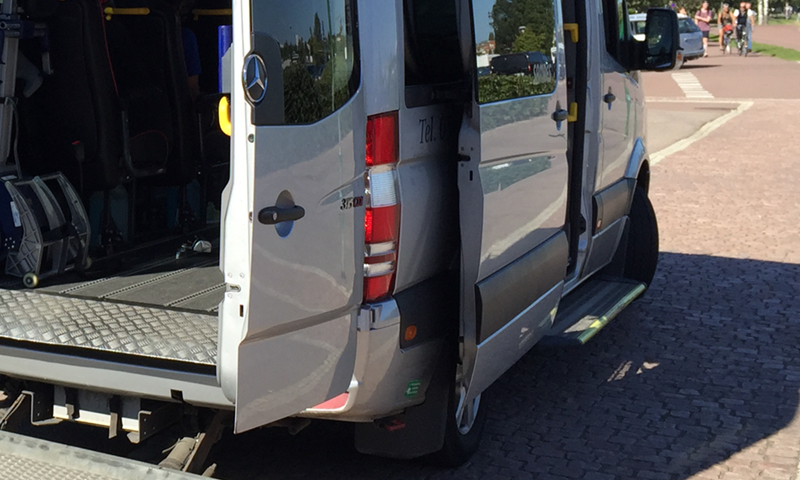 Background
Each year, hundreds of thousands of healthcare visits take place in the county of Värmland. These visits are often connected to a journey to and from the place where the patient receives medical care. The journeys in Värmland offer high quality but the costs are high. When future journeys to receive medical treatment are planned and implemented, there is risk of a clash between healthcare planning and traffic planning. By focusing on the individual, we gain a better understanding of the entire process based on the individual's perspective and needs.
Goal
A pilot study will contribute to increased knowledge that can lead to greater collaboration, better utilisation of resources and better quality for the individuals who need to travel to and from their medical treatment. The goal is to design and optimise the individual's journey through both the traffic system and the healthcare system. The project is a collaboration between the County Council of Värmland, Värmlandstrafik, Region Värmland and SAMOT at Karlstad University. Experio Lab contributes with design skills and design tools.
Implementation
The first part of the project is a pilot study. It will:
describe the entire process through the system based on the individual's experience
find concrete areas of improvement to create a better experience from the individual's perspective
present ideas for measures that will lower the costs per journey
identify potential research projects
lay a foundation for an implementation project based on the pilot study
We use service design to involve individuals/patients and staff on equal terms. The insights gained as a result are used as a starting point to generate solutions, concepts and prototypes that are then tested and implemented.
Result
We will gain insights and data that will help us to identify the areas where the process can be optimised, regardless of organisation.
With a better understanding of the individual's needs through the healthcare system, including journeys to and from medical treatments, we can lay the foundation for future innovation and development work that is carried out in collaboration between the County Council of Värmland and Värmlandstrafik. The pilot study also provides the research team SAMOT at Karlstad University with empirical material. In the short term, the pilot study is expected to lead to the establishment of a development project. In the long term, new methods and services are expected to be implemented in the operations of both Värmlandstrafik and the County Council of Värmland.