Design Summer in Primary Care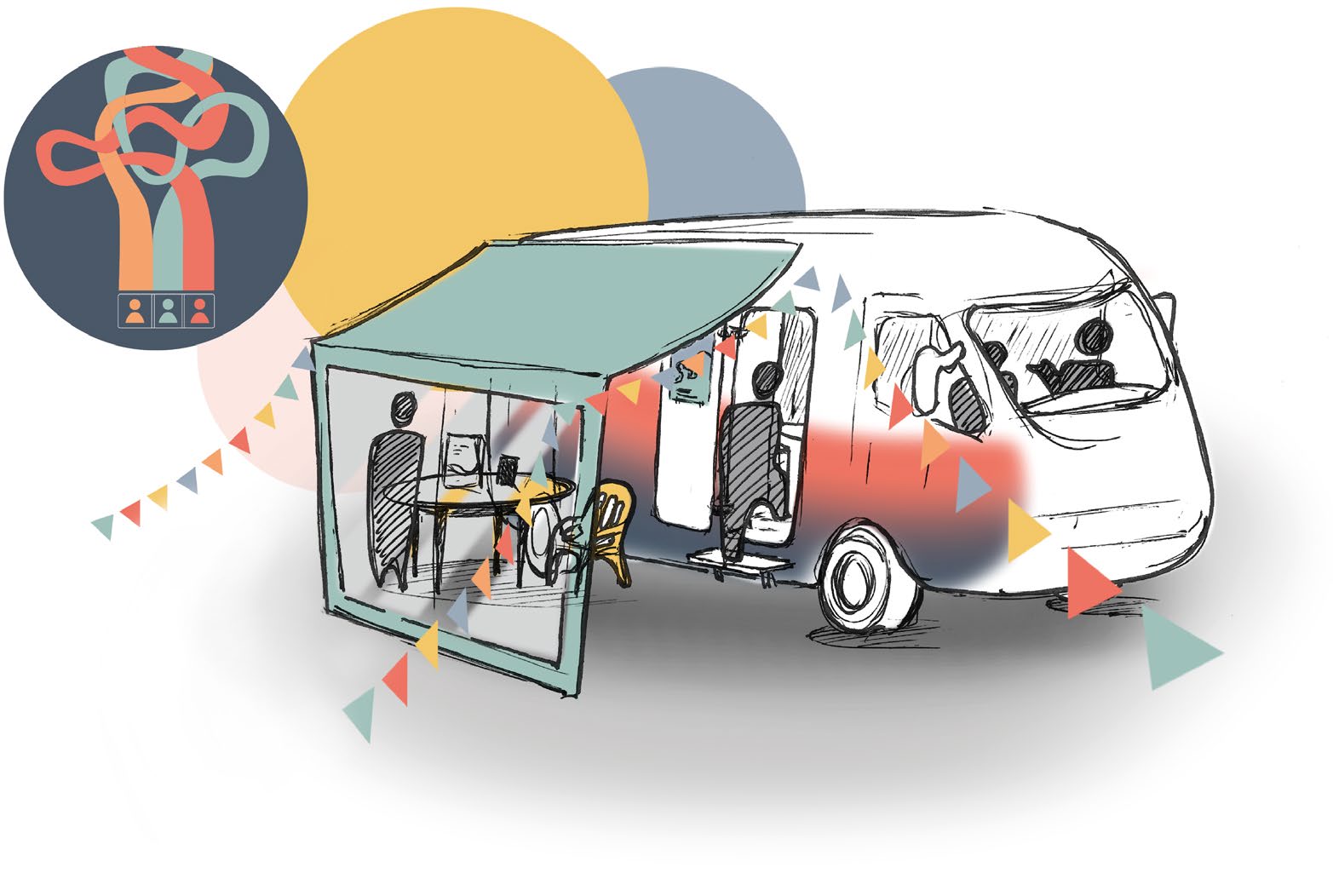 In the summer of 2018, Region Västernorrland implemented something that we call 'Design Summer – a different type of summer job in primary care'. A development project where seven students from different universities formed an interdisciplinary team that worked together for seven weeks to try to solve challenges in primary care. The team worked in accordance with the steps and methods of the design process and developed ideas for new solutions based on the users' experiences.
Background
In general, almost all development work in healthcare care stops during the summer, as focus is often on solving the staff issue during the holiday period. By bringing in seven students from different university programmes, the region got a chance to view their services from a different perspective and an opportunity to gather feedback from patients that would otherwise not have been utilised. The concept has been developed in collaboration with, among others, Technichus Science Center, Mid Sweden University and Design in Västernorrland.
Implementation
The project started with a kick-off where the student team got a chance to get know each other, go through the design process as a working method and also listen to patient stories and try to picture to how patients may experience care services. The employers were present and gave a first introduction to the summer's work. The first few weeks were about gathering information out in the field; to observe, study and ask questions to understand the patients. This was followed by creating ideas, coordinating data and developing a concept through an iterative process. The project ended with a public presentation in Härnösand.
The five assignments that the group worked on came from the counselling centre for young people, primary care rehab, the primary care centre, the healthcare centre in Kramfors and the healthcare centre Centrum in Sundsvall. The challenges were, for example, finding out how staff and visitors experience the facilities, how the inflow to emergency care can be simplified and how the counselling centre for young people can improve the way they reach out to young people with mental illness (see image). The employers applied to join the project themselves and the assignments were developed together with heads of primary care services.
Result
It has been an interesting and exciting summer job where the students have been out in the field and have learned a lot. Primary care services have in turn gained new perspectives on their operations, new ideas for development and pilot studies with which they continue working.
Comment from one of the employers:
'The students who have worked with this deserve great credit. I'm in contact with the property owner to try to promote their ideas.'
Comments from students:
'First of all, it was great fun. I've really enjoyed it, time has passed very quickly. At the same time, it has felt very challenging to be out in the field and making contact.'
'There are a lot of things that perhaps are more in the hands of politicians and that are at a national level, but there are also more accessible things that you can work with. I think it's important to point that out and inspire and encourage people to do that.'