Collaboration to Prevent Mental Illness
Knowledge development and more efficient rehabilitation for people with mental illness.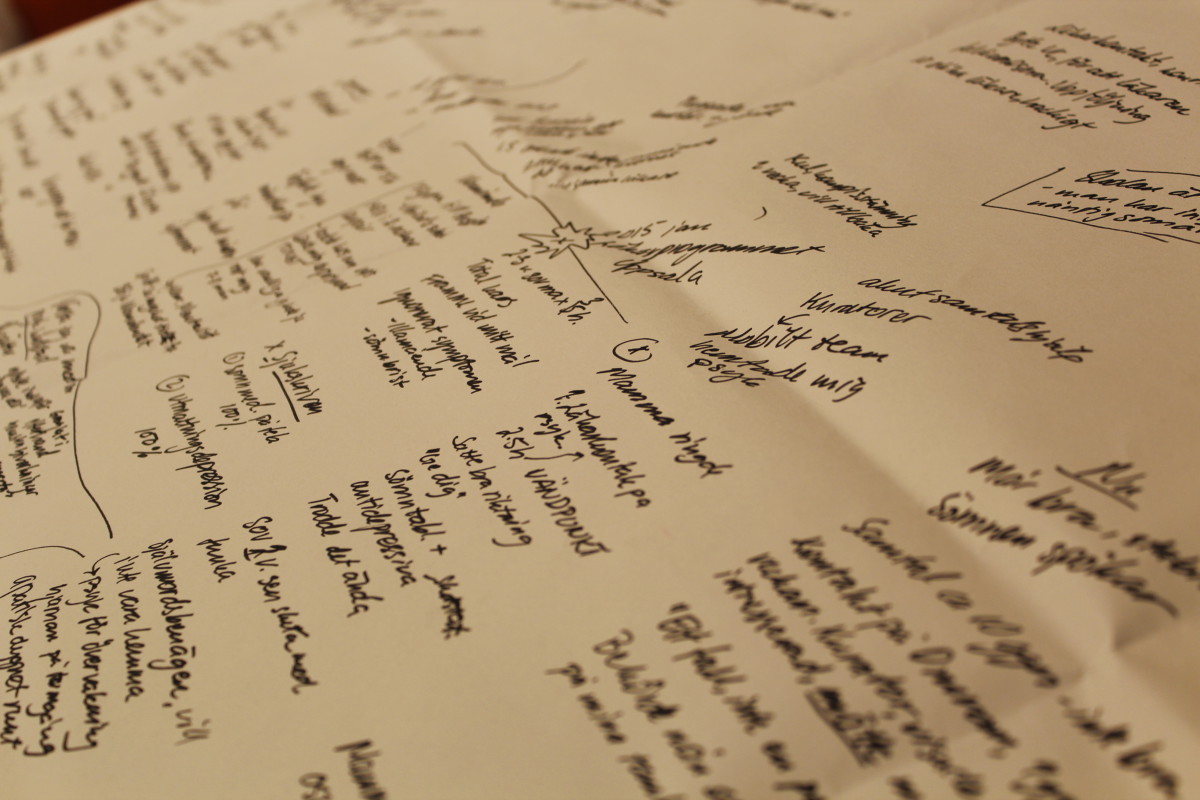 Background
Mental illnesses form the largest group of diagnoses when it comes to sick leave today, and stress-related illnesses are the ones that are growing most rapidly. A particularly vulnerable group are employees in the public sector who work in healthcare and education. The actors involved are working in different ways with people with mental illnesses to shorten the sick-leave process or prevent sick leave through preventative work.
The project wants to take a holistic approach to the rehabilitation of people with mental illness by creating a common platform and holistic solutions. Within the project we will make use of experiences and feedback from people who are suffering or have suffered from mental illness and from people who work within the field of mental illness.
The project is a collaboration between the Swedish Social Insurance Agency, the County Council of Värmland and Samordningsförbunden Värmland. Experio Lab supports the project with design skills and methods.
Goal
The goal is to increase and spread knowledge about mental illness and to improve the rehabilitation for people with mental illness. Focusing on preventing mental illness will lead to fewer people in Värmland taking sick leave due to mental illness or will ensure that the sick leave is as short as possible.
Those working with people with mental illness will gain a greater understanding and knowledge about underlying factors and the different forms of mental illness. They will also gain knowledge about health-promoting, preventative and evidence-based working methods within the field of mental illness.
Implementation
In the project, we will apply design methods that utilise the patient's needs, experiences and feedback. Focus is on the patient's experiences of the interaction with different actors in the rehabilitation process. Areas of improvement will be identified and ideas for solutions will be created, tested and evaluated. New knowledge and insights will contribute to the development and improvement of values, working methods and tools. Work will develop gradually and run during 2015.
Expected results
People who work within the field of mental illness have through new knowledge identified areas of improvement and started development work in collaboration with other actors.
New working methods and collaboration models that utilise the patient's needs and experiences are being developed and implemented.
Increased knowledge contributes to better prerequisites for preventative efforts to avoid sick leave.
In the long run, this will lead to shorter periods of sick leave for people with mental illness.
Documentation
You can find documentation from the project and the final report here.
During the project we created a persona, a fictive person called Anna, who represented the target group. Further work in the project was based on Anna's situation, experience and needs. You can read a detailed description of Anna and her journey here.